Sergei Mitrokhin participated in a seminar "Constitution and Life"
Press release, 15.12.2016
On December 15, Chair of the Moscow branch of YABLOKO Sergei Mitrokhin participated in a seminar dated to the Constitution Day on "Constitution and Life" conducted by the Memorail human rights centre.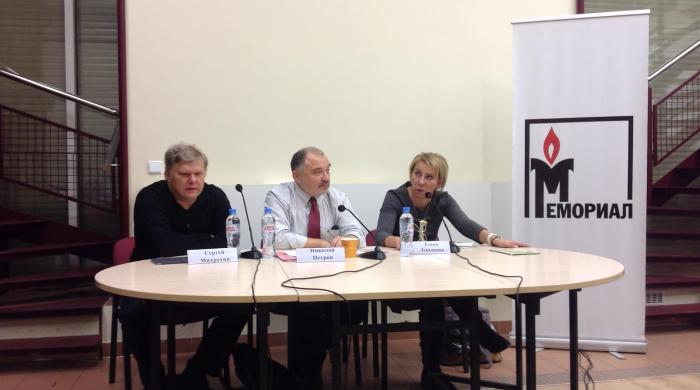 Sergei Mitrokhin compared the text of the Constitution with the law enforcement practice in this field.
"Since 1993 Russia's Constitution has been a declaration on the intentions. First of all, it is connected with the fact that the fundamental law of the RF was adopted under pressure from the above and the reforms in the 90s were carried out "by contradiction": the reforms were seriously warped, the whole policy of the 90s was aimed at fudging on the communist doctrine as soon as possible. This way, all the reforms including the federative reform were carried out "by contradiction", Mitrokhin explained.
The discussion showed that Russia's constitutionalism has a large number of problems which are connected both with the text of the law and law enforcement practices.
Posted: December 15th, 2016 under Human Rights.