Sergei Mitrokhin claims that changes in Moscow should begin with a political reform
Press release, 12.12.2017
On 12th December, Chair of the Moscow branch of Yabloko Sergei Mitrokhin launched his programme for the Moscow mayoral election that will take place in September 2018.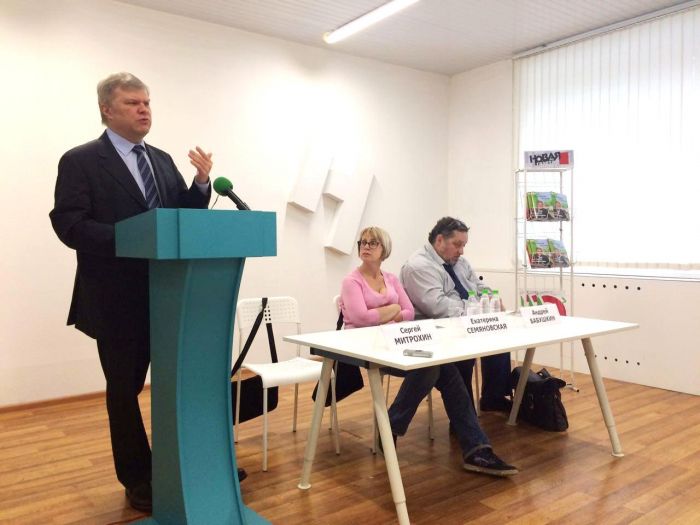 Sergei Mitrokhin began his speech congratulating the journalists in the Constitution Day. He appointed the press conference on this day because one of the major points of his programme is to return the сity life to the framework of the law.
"Violating the Constitution is in the order of things today. This, for instance, concerns the violation of civic rights. It is nearly impossible to authorise a rally or even a picket by the Moscow City Duma or the State Duma. Property rights with regards to small business and housing owners are violated," Mitrokhin explained.
Mtrokhin said that the main issue in Moscow was a giant chasm between the government and citizens. The essence of the political reform is to establish a stable feedback system between the authorities and residents. He proposed to broaden the powers of the Moscow City Duma and municipal councils as well as introduce mandatory public hearings.
Another important aspect of the programme is the transparency of government bodies, financial flows and the activity of state economic entities. According to Mitrokhin, all the information should be available online.
"Moscow Mayor cannot persecute corruptionists himself but he can provide prevention of corruption," Mitrokhin said. Yabloko leader also stressed the necessity of modern technology development to boost the economy of the city. The environmental aspect of Mitrokhin's programme is dedicated to arranging green spaces and protect them from developers.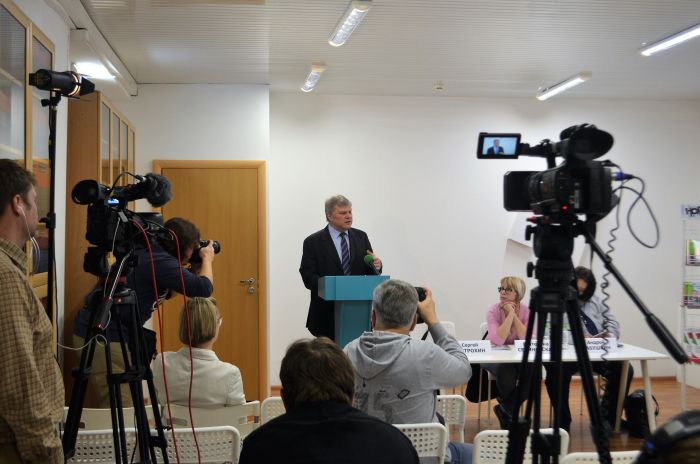 Posted: December 13th, 2017 under Elections, Moscow Mayoral Election 2018.