Ryazan branch of Yabloko opened an exhibition dedicated to 80th anniversary of the Great Terror and 100th anniversary of the revolution
Press release, 20.12.2017
The Ryazan branch of Yabloko opened an exhibition dedicated to 80th anniversary of the Great Terror of 1937. According to the organizers of the exhibition, the tragedy of the soviet repressions is rooted in the developments of the October revolution of 1917.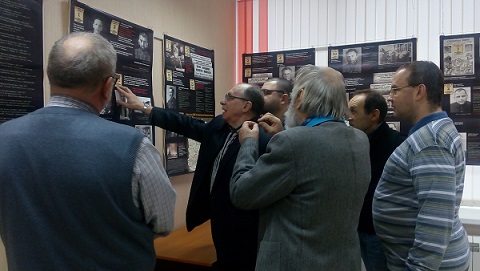 Newspaper publications on the development in the Ryazan Region in 1937 are exhibited in chronological sequence.
According to one of the organizers of the exhibition, photographic artist Nikolai Sereda, they did it to appropriately represent a large flow of information.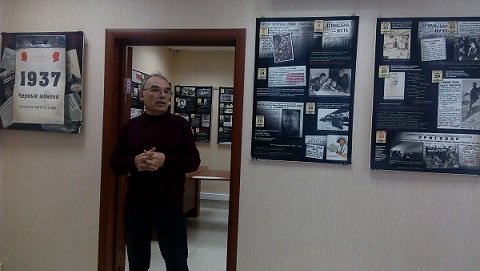 "We managed to find several papers from real calendars of the that time and scan them," he said.
He reminded that they conducted the first exhibition ten years ago. This year the exhibition coincided with anniversary of 1917 and the anniversary of the region (80 years).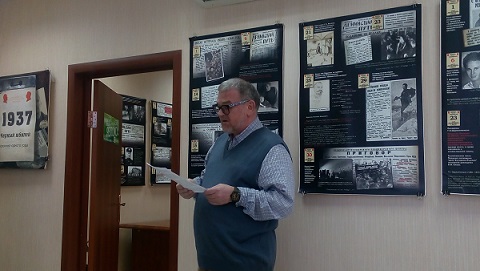 According to historian Andrei Blinushov, the developments of 1917 and 1937 "are directly connected". "It is suffice to mention the ideology of "proletarian dictatorship" and "revolutionary terror". This was not the first state violence operation that took place in 1937. It is common knowledge how the so called "collectivization" was implemented. However, the wave deportations, arrests, executions which covered the country in 1937 left a special trace in history and peoples' memory," Blinushov said.
He explained that the exhibition allowed to see the human dimension of the developments of 1937.
"Here you can see the faces of the Ryazan Region residents who forever vanished in the slaughterhouse of the Great Terror and those who survived it. This exhibition is important because it helps preserving the historical memory," he stressed.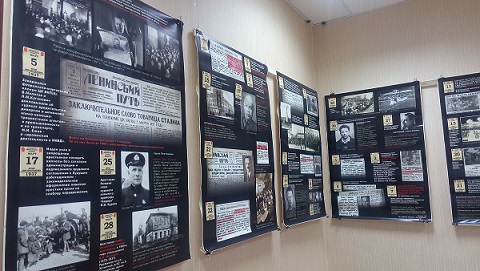 Posted: December 21st, 2017 under History.