Russian political scientists visited Yavlinsky's campaign headquarters
Press release, 23.01.2018
On January 23, Russian political scientists had a meeting with Yabloko leaders Emilia Slabunova and Nikolai Rybakov to discuss the presidential election campaign.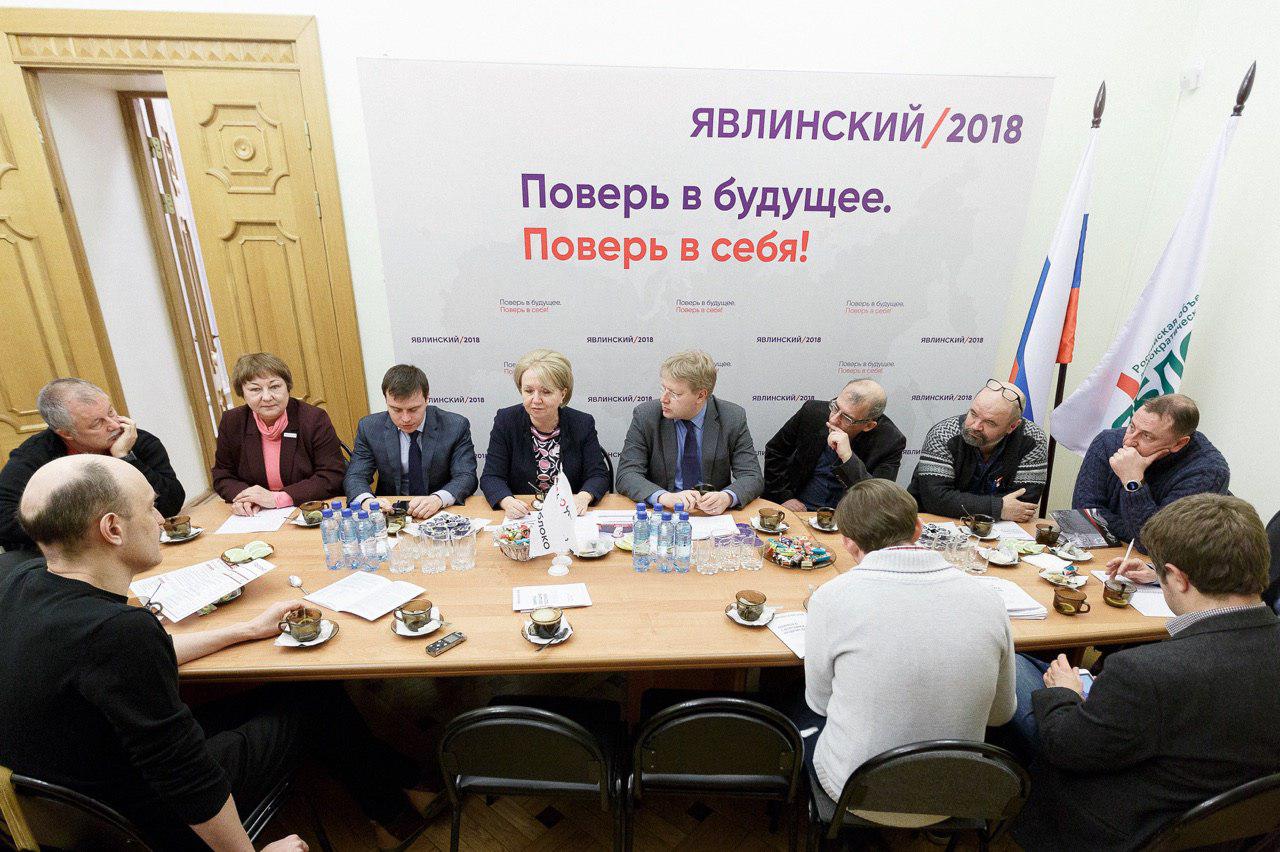 "We decided to open our doors at the most intense period when candidates are collecting signatures [to be nominated] to show how the process of signature checking is taking place," Yabloko Chair Emilia Slabunova explained.
According to Nikolai Rybakov, the party has collected 152,000 signatures in support of Yavlinsky's nomination to the post of President.
Yabloko leaders showed their guests how the signature checking process was taking place as well as the signature lists that were already checked and prepared for the transfer to the Central Electoral Commission.
Later they discussed the signature collection criteria, the difficulties which the candidates face as well as election campaign strategies.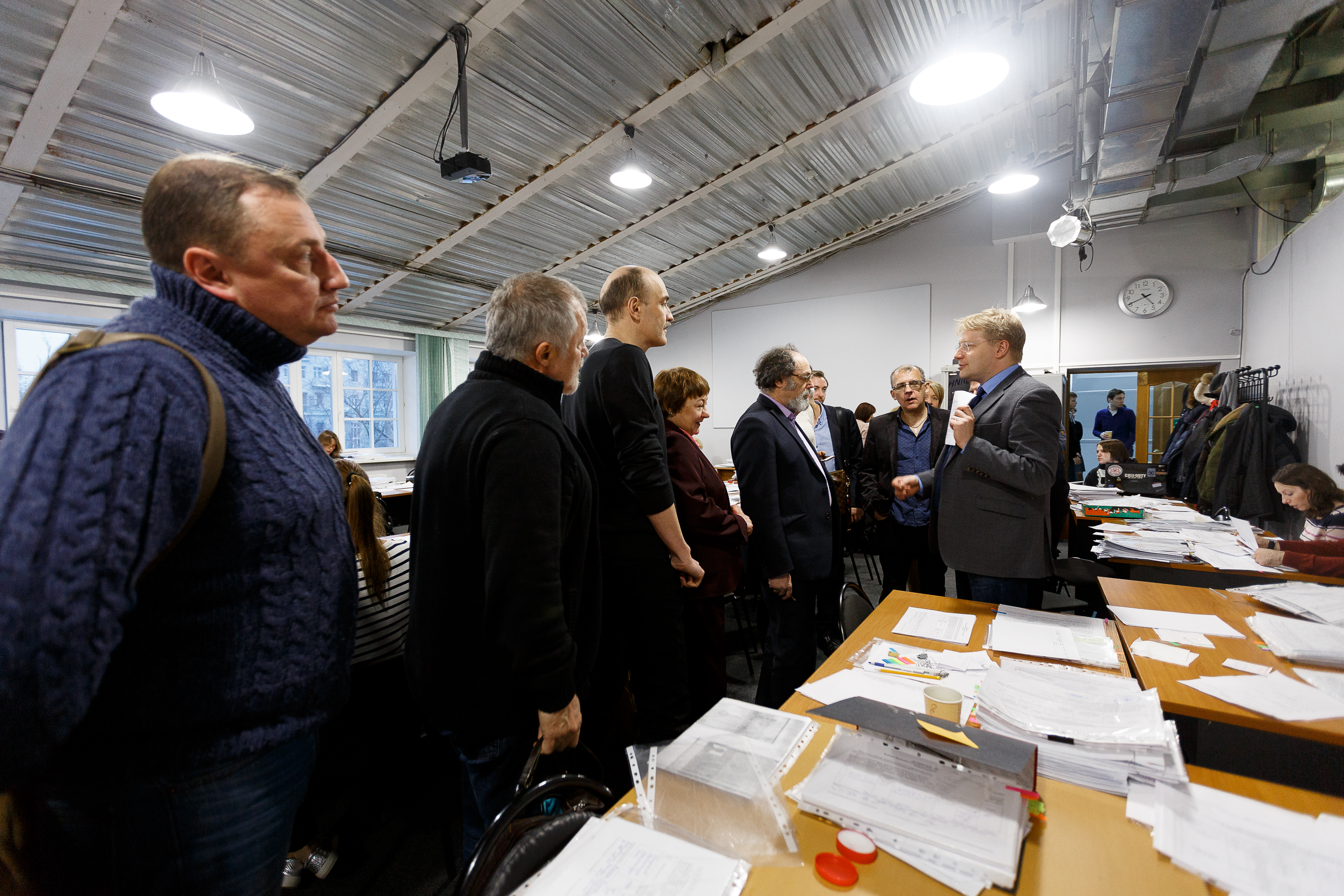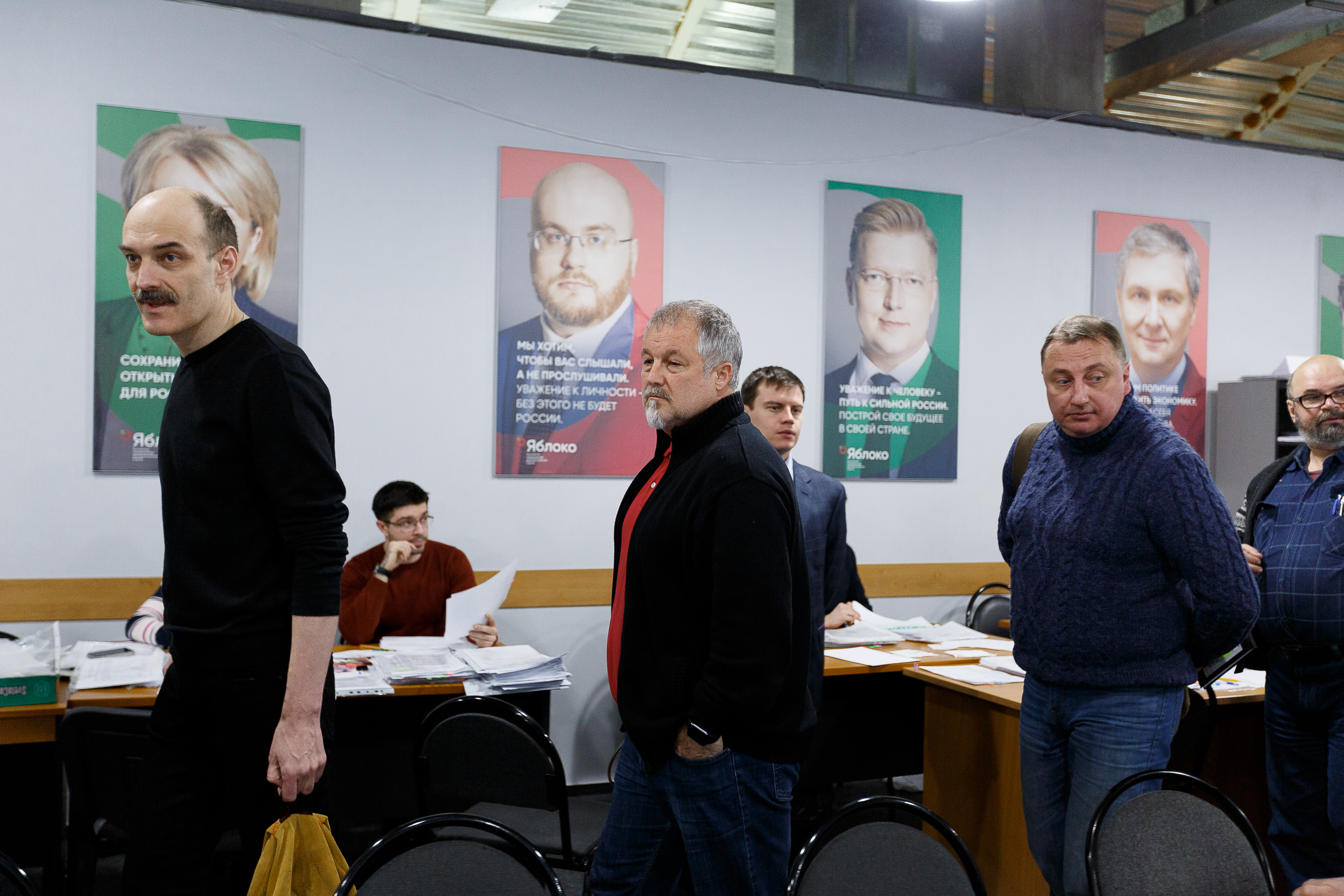 Posted: January 23rd, 2018 under Presidential elections 2018.