Russian Muslim Cleric wins Sexist of the Year 2016 award
Press release, 13.03.2017
Ismail Berdiev, a member of the Presidential Council for Cooperation with Religious Communities, who called for all women to undergo female genital mutilation, has won the Sexist of the Year 2016 award. He received 78.6 per cent of votes.
Nadezhda Azhgikhina, a member of the Gender Council of the International Federation of Journalists, told those present about the "Eight women" film festival which was taking place then and thanked everyone who prepared the award.
Journalist Natalya Bitten presented the nominees ans the voting results. She said that the number of people who had participated in voting had doubled.
Chair of YABLOKO's Gender faction Galina Mikhaleva noted that the situation with women's rights in Russia was deteriorating.
"A conservative turn has taken place in Russia overall. The Russian Orthodox Church lobbies anti-women bills and the State Duma adopts them – limiting women's reproductive rights, decriminalizing domestic violence and so on," she explained.
Deputy Chair of YABLOKO's Gender faction Olga Radayeva told those present about the international experience of promotion of women in politics.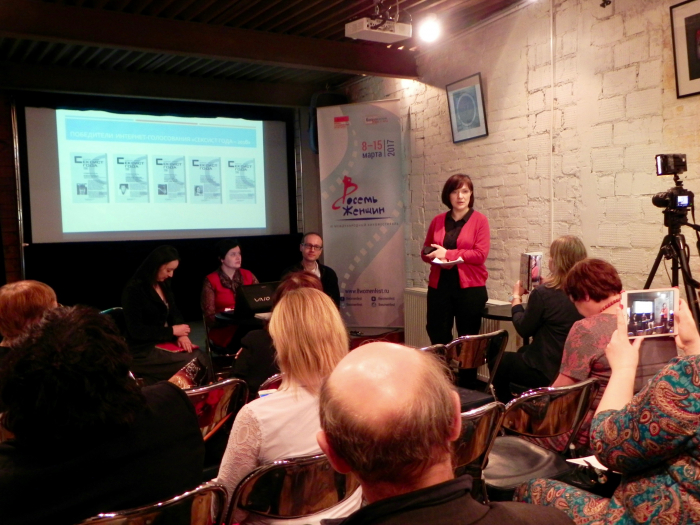 Evolutionary biologist Alexander Markov won the "Sexism in mass media" nomination for his interview on "why being illiterate is an advantage for women" gaining 45.6 per cent of votes.
An advertisement of Moskovskiy Kreditniy Bank won the "Sexism in advertising" nomination gaining 61 per cent of votes. The advertisement was nominated for promoting violence against women.
Yulia Pecherskaya, a success coach, won the nomination "Women's statements against women" for open justification of violence against women.
A number of the State Duma deputies were awarded on the "Anti-women policy" nomination for making a bill on decriminalisation of domestic violence.
The Sexist of the Year award was founded by the For Feminism initiative group in 2010. Journalist Natalya Bitten initiated the project. The award aims at attracting public attention to the problem of sexism and fighting discrimination against women. The award is supported by YABLOKO's Gender Faction.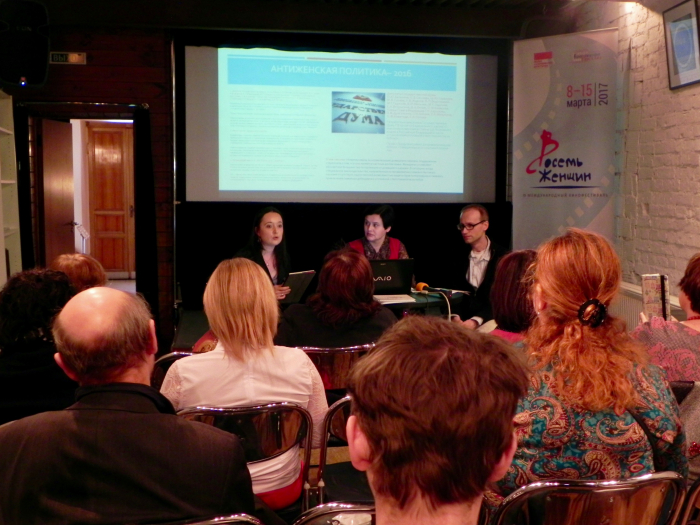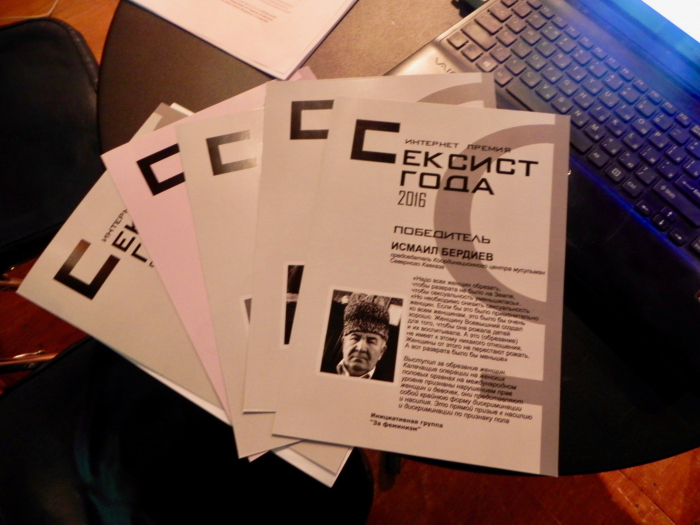 Posted: March 14th, 2017 under Gender Faction, Human Rights.