Rostov branch of Yabloko holds picketing for professional army
Press release, 10.04.2017
On April 9, the Rostov branch of Yabloko held a picket for abolition of military conscription and transfer to a professional army. Chair of the regional party branch Irina Safronova and leader of the regional branch of Yabloko Youth Andrei Sklyarov took part in the action.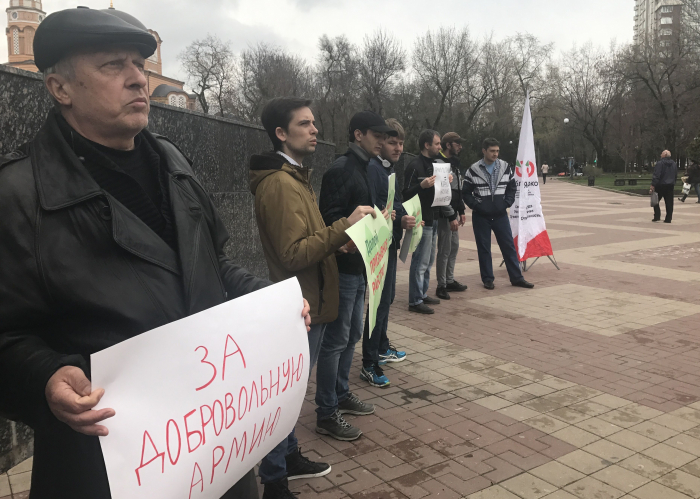 "There is no need to explain that the present condition of Russia's army leaves much to be desired. One of the reasons for it is corruption. As a result, the force which should protect the society turns into a criminal business structure. What will young people learn there? To pull weeds in the garden and build country houses for their generals? We do not mind the army. We stand for a professional army, which will consist of qualified staff. Only then one could discuss a true defense potential. One cannot teach and prepare military professionals by force. It is only possible if a person is willing to do it, when he is motivated," Irina Safronova said.
Yabloko also held actions for abolition of military conscription in different cities of Russia.
Posted: April 10th, 2017 under Street Actions, Yabloko Youth.