Residents of 44 districts founded Moscow Rescue Committee
Press release, 18.05.2017
On 17 May, representatives of initiatives groups from 44 districts of Moscow founded the Moscow Rescue Committee. Chair of the Moscow branch of Yabloko was elected head of the committee.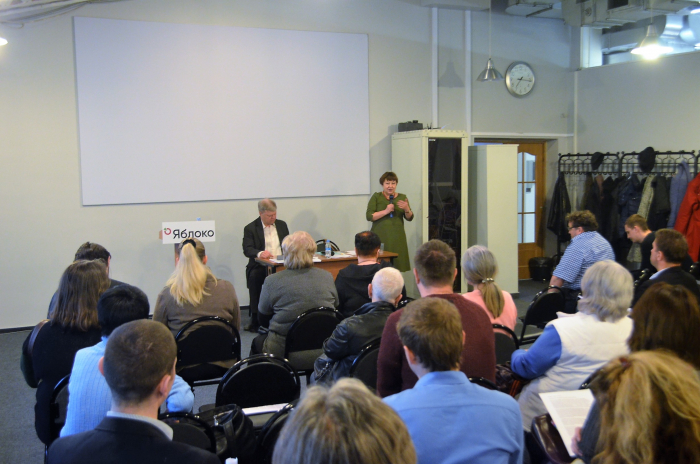 The aim of the committee is to oppose the urban policy of Moscow Mayor Sergei Sobyanin, to develop an alternative policy and to organise cooperation between the initiative groups in Moscow.
The Moscow Rescue Committee members strongly criticized the the government's "housing renovation programme", which gives the city authorities the exclusive rights to demolish five-story buildings.
They adopted a declaration called "Moscow must be saved!".
Sergei Mitrokhin called on every resident, who opposes the urban policy of Moscow Mayor, to join the committee.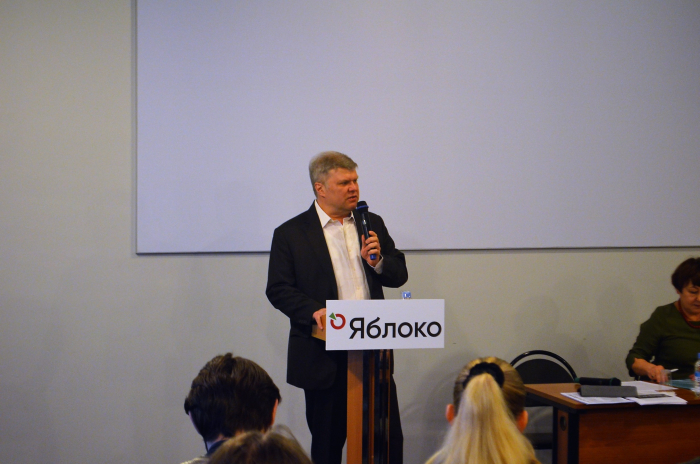 Posted: May 19th, 2017 under Без рубрики.