Prosecutors are evicting Ukrainian refugees after Sergei Mitrokhin spoke about their situation on an evening TV show
Press Release, 28.11.2014
YABLOKO leader Sergei Mitrokhin told TV viewers about a real situation of refugees from Ukraine in the village of Atma, Mordovia. The popular TV programme took place at Channel One on November 27.
Refugees who came to Mordovia from Donbass filed a collective letter to leader of Mordovia branch of YABLOKO Vladimir Gridin.
The wrote that they, like other people from the refugee camp, had received a job offer in the region. Each of them was promised to 100,000 roubles for resettlement. However, none of them had managed to get any money from the state for the four months and had to live in local residents' homes. Sergei Mitrokhin also described this situation in detail in his blog.
Only two out of total 23 refugees living in the village received provisional asylum, the rest of the applications were still pending; whereas only the temporary refugee status allows people to legally reside in the territory of the Russian Federation. Due to their legal illiteracy, many people were not able to formalise the status of refugees, and the authorities were not going to help them. Also they were deceived by the local businessmen who had employed them but decided not to pay them their wages saying that some money he gave to some of them were given as a loan, rather than payment. "The refugees say that in three months they have never been paid, have been facing continious insults and intimidation by the company's management, and are in a desperate situation," Sergei Mitrokhin said.
It should be noted that the anchor of the programme Vladimir Solovyov reacted to Mitrokhin's words about the refugees as follows: "Why are you giving us here exceptional cases, this problem will be solved tomorrow." State Duma deputy Alexander Sidyakin who was at the programme also promised to help the refugees.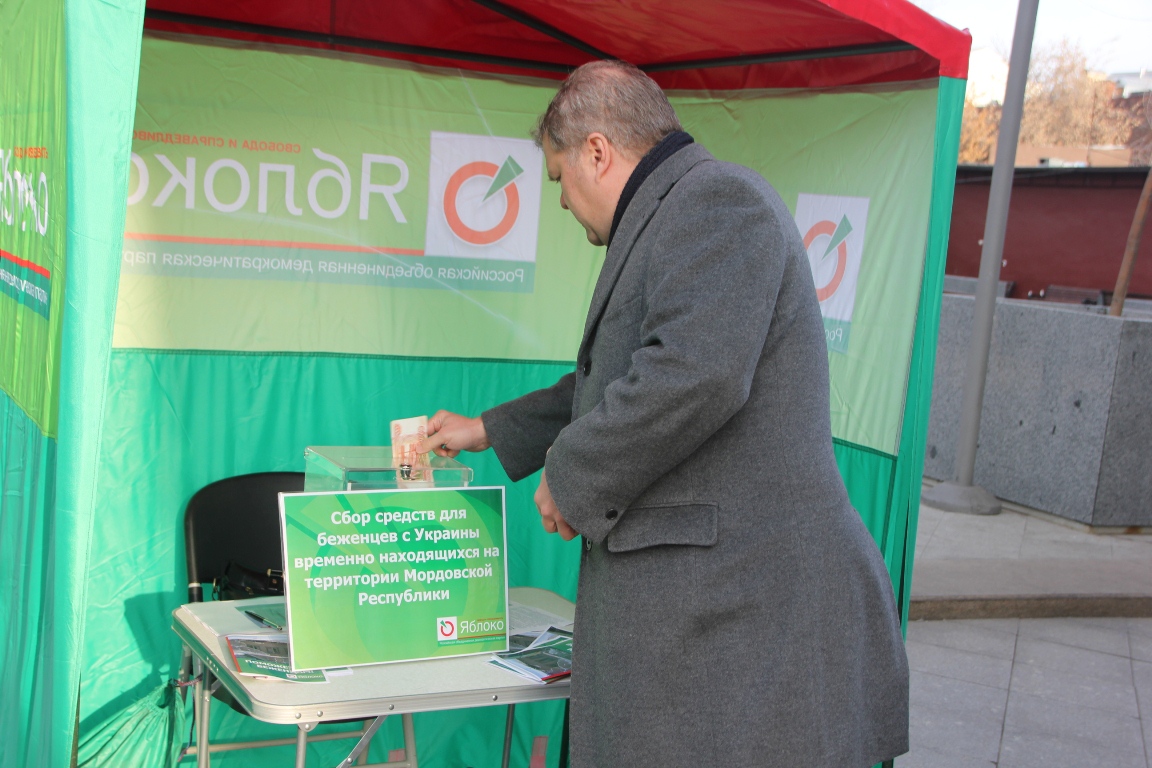 Looks like the problem was really "solved". After the TV programme, on November 28, District Prosecutor Sergei Illin came to the refugees and demanded that they had to get their belongings within two hours and leave the village. "You can go wherever you wish, even back to his Donbass," he said.
YABLOKO continues closely following the situation with the refugees from Atma. The party forwarded letters to Vladimir Putin and the authorities of the Republic of Mordovia. Also today YABLOKO activists begin raising funds for the refugees.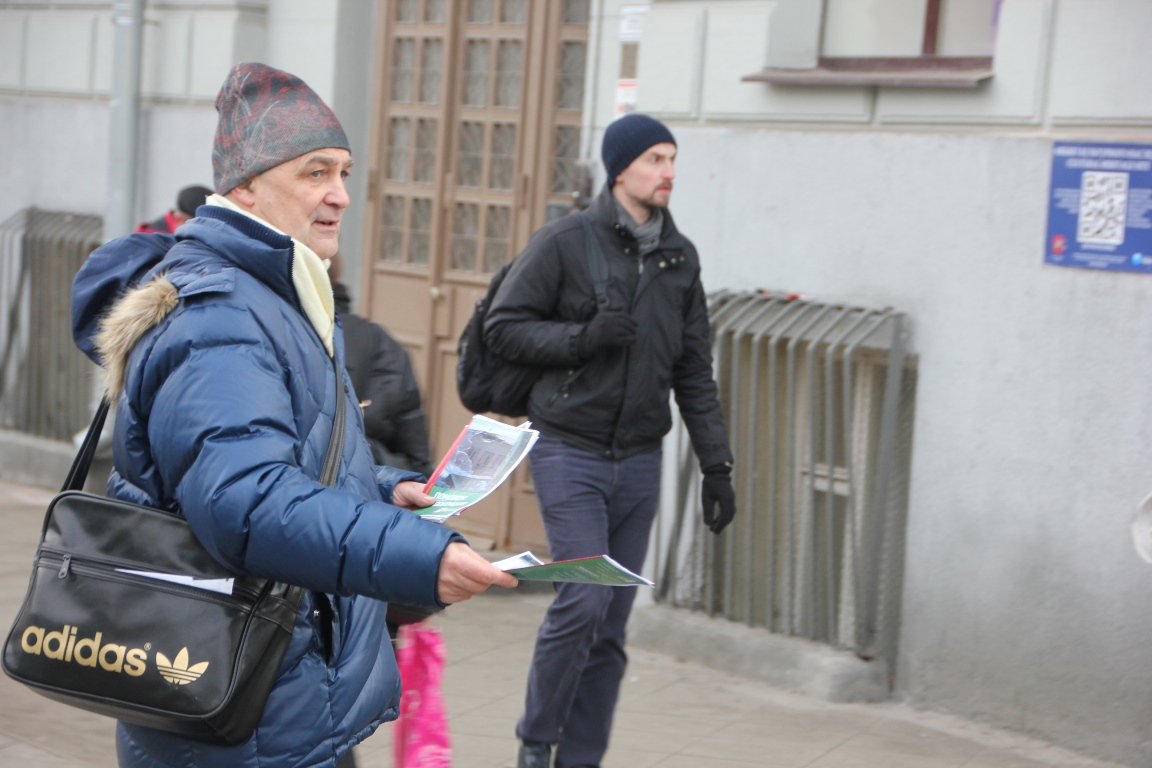 Posted: December 5th, 2014 under Human Rights, Russia-Ukraine relations.