Politician Dmitry Gudkov supports Yavlinsky's initiative to return direct elections of mayors, governors and senators
Press release, 01.11.2017
Independent politician Dmitry Gudkov expressed his support for Grigory Yavlinsky's initiative for the return of direct elections of mayors, governors and members of the Federation Council – without any restrictions or filters. Gudkov remined that when he had been an MP he had initiated a draft law on returning direct elections.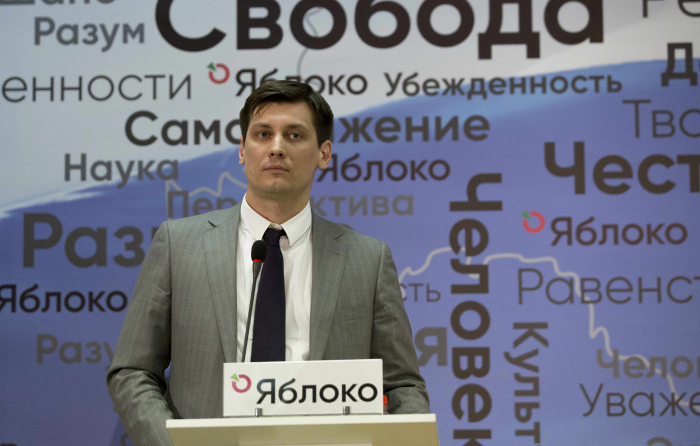 "Actually, I do not understand those people who disapprove of direct elections. Firstly, they my be corrupt officials who captured power in the cities of Russia in order to extort money. Secondly, they are people with the legacy of slaves who believe that they do not have the right to choose and somebody else should do it instead," Gudkov said.
According to Gudkov, direct election is the constitutional right of Russians and the limitations imposed by Vladimir Putin contradict the fundamental law.
Yekaterinburg Mayor Evgeny Roizman, Petrozavodsk ex-Mayor Galina Shirshina, former Vice-Governor of the Yaroslavl Region Oleg Vinorgadov have already put down their signatures in support of the initiative.
Yabloko has collected over 20,000 signatures by now.
Posted: November 1st, 2017 under Elections, Presidential elections 2018.