Party Deputy Chairman Alexander Gnezdilov to give a lecture on social liberalism
Press release, 20.03.2017
On 27 March, a theatre director and Deputy Chairman of Yabloko Alexander Gnezdilov will give a lecture called "Social Liberalism – the Ideology of the 21st Century". The event is organised by the debate club of the Moscow branch of Yabloko Youth.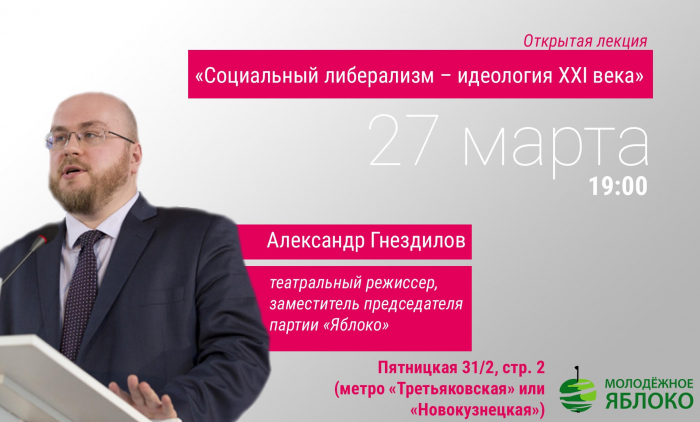 We invite everyone interested in the lecture and further discussion to participated in the event. Please fill in the form to register for the lecture.
The lecture will be held in the Moscow Office of Yabloko at the address Pyatnitskaya 31/2 on 27 March at 19:00.
The lecture will be broadcasted on Facebook.
Posted: March 20th, 2017 under Yabloko Youth.