On the memory of Boris Nemtsov
Grigory Yavlinsky FB post, 26.02.2017
We met with Boris Nemtsov in summer of 1990, when I accepted Boris Yeltsin's [then Chair of the Supreme Soviet of the Russian Soviet Federative Republic] proposal and became Vice Premier of the Government [of the Russian Soviet Federative Republic], leaving the Government of the USSR and prepared the well-known 500 Days Programme [of market reforms]. And then I met Boris Nemtsov… He was a very young, free, energetic, and honest man…I can say that he represented the coming new post-Soviet era …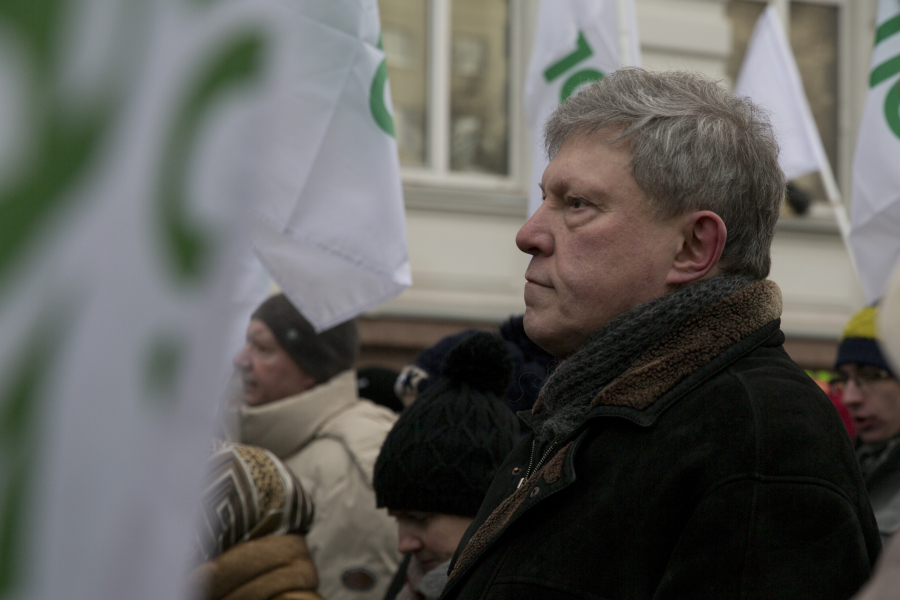 Two years ago, Boris Nemtsov was murdered. The murder was demonstrative – by the Kremlin walls. He was killed because he spoke out loud what he thought. He was an open and bright opponent of the government. The political responsibility for the murder lies personally with President Putin. The responsibility also lies with all those creating the atmosphere of hatred and intimidation in our country.
Those who ordered this murder have neither been named, nor sought for. The conclusions have not been made.
https://www.facebook.com/yavlinsky.yabloko/videos/1335217776571376/?pnref=story
Posted: February 27th, 2017 under Human Rights, Murder of Boris Nemtsov.