Novosibirsk branch of YABLOKO celebrated the Constitution Day
Press release, 12.12.2016
On December 12, the Constitution Day, activists of the Novosibirsk branch of Yabloko Youth Kirill Maryin and Svetomir Yun conducted a series of one-person pickets in order to remind the citizens of their constitutional right to choose the alternative military service instead of the obligatory conscription.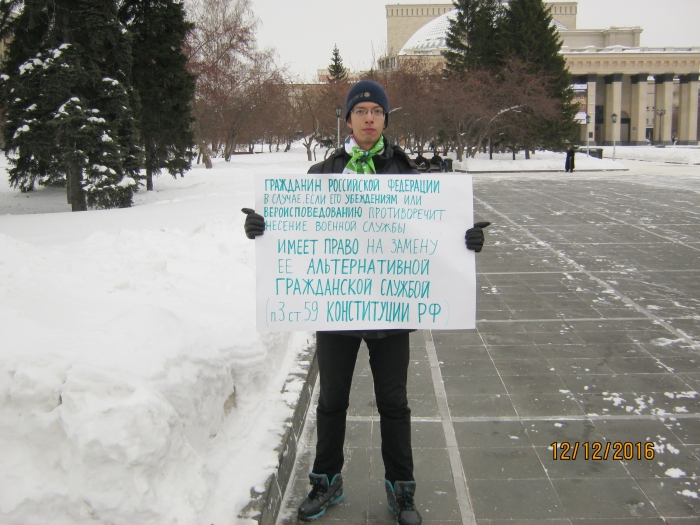 Nadezhda Klepova held a placard against tortures. She reminded about the situation in a penal colony in the Republic of Karelia which became known due to dissident Ildar Dadin's letter on tortures and threats in prison.
YABLOKO also conducted actions in support of Constitution in other cities of Russia.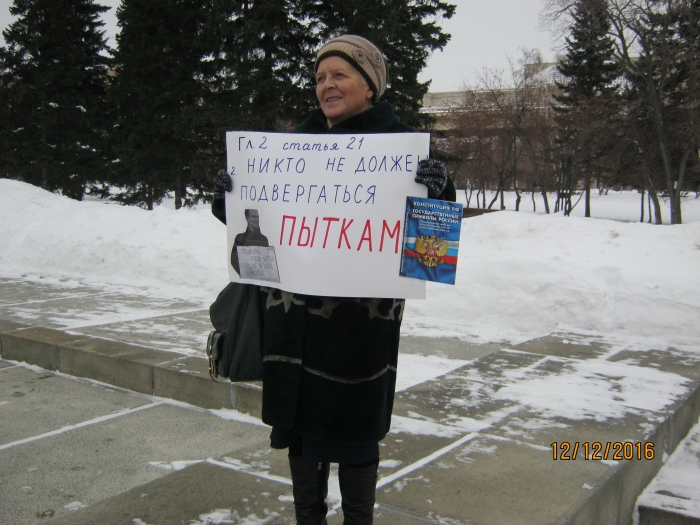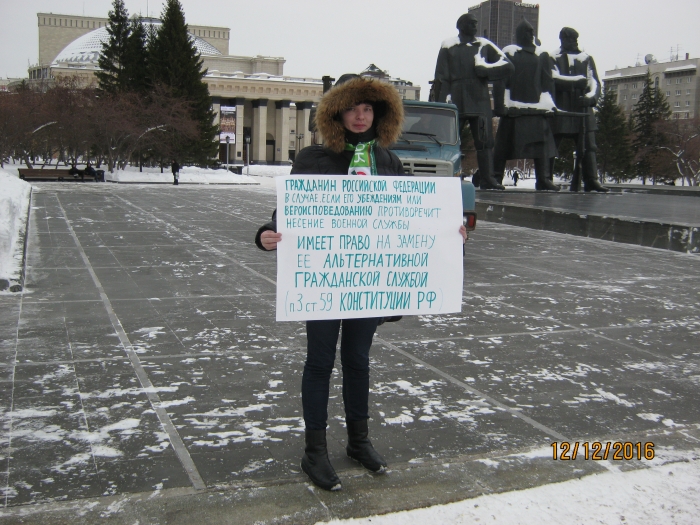 Posted: December 14th, 2016 under Human Rights.