Nikolai Rybakov arrived in Nizhny Novgorod to support Time to Return Home anti-war campaign
Press release, 20.07.2017
On 19 July, Yabloko Deputy Chair Nikolai Rybakov supported Yabloko's Time to Return Home anti-war campaign as part of his visit to Nizhny Novgorod. Collection of signatures for Russia's withdrawal from the war in Syria was launched in different cities of Russia within the framework of Grigory Yavlinsky's presidential campaign.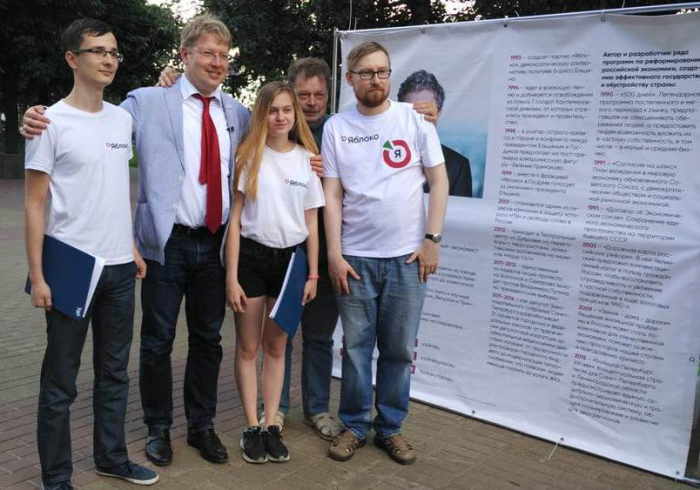 The picket took place in the city centre. Yabloko's campaigners told the passers-by that, according to Yabloko's calculations, from 107 to 140 billion roubles were spent on Russia's military operations in Syria. The whole city of Nizhny Novgorod could have lived on this money for more than three years.
These funds could have been allotted to renew the city bus storage facility and buy 300 new buses, to build 27 modern schools, resettle the residents of substandard houses, build two waste recycling plants, increase the salaries of teachers, doctors, nursery teachers and nurses by 30 per cent and so on.
Nikolai Rybakov supported Yabloko's activists and appreciated their activity.
"I was very pleased to see the enthusiasm of our young activists from Nizhny Novgorod, who participate in the Time to Return Home campaign. They are very good at explaining some complicated political issues to the passers-by. It is interesting to listen to how they do it. That is way the Nizhny Novgorod branch of Yabloko has one of the most successful campaigns," he explained.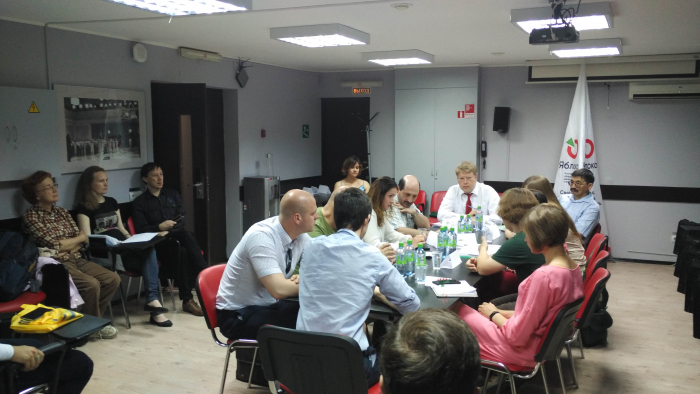 Nikolai Rybakov also took part in a round table on the environmental issues in the region and had a meetings with the activists of the Nizhny Novgorod branch of Yabloko in the office of the party branch.
On the whole, signature collection takes place in the central streets and squares of 50 cities in 40 regions of the country. Yabloko has already managed to collect 50,000 thousand signatures in less than a month.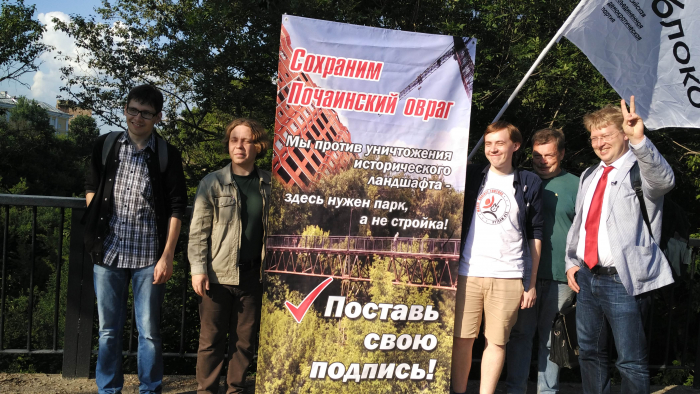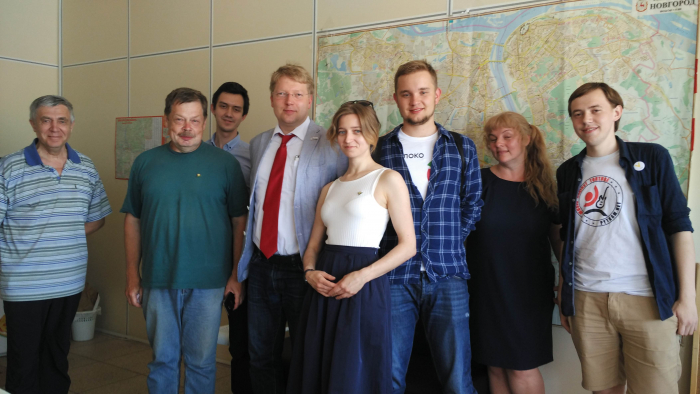 Posted: July 20th, 2017 under Presidential elections 2018, War in Syria.