Liberal International leaders to launch Liberal Manifesto 2017 in Moscow
Press release, 09.10.2017
On 14th October, The Liberal Manifesto 2017, which is reflecting the mission of liberal parties in the new historical conditions, will be launched in Yabloko's office in Moscow.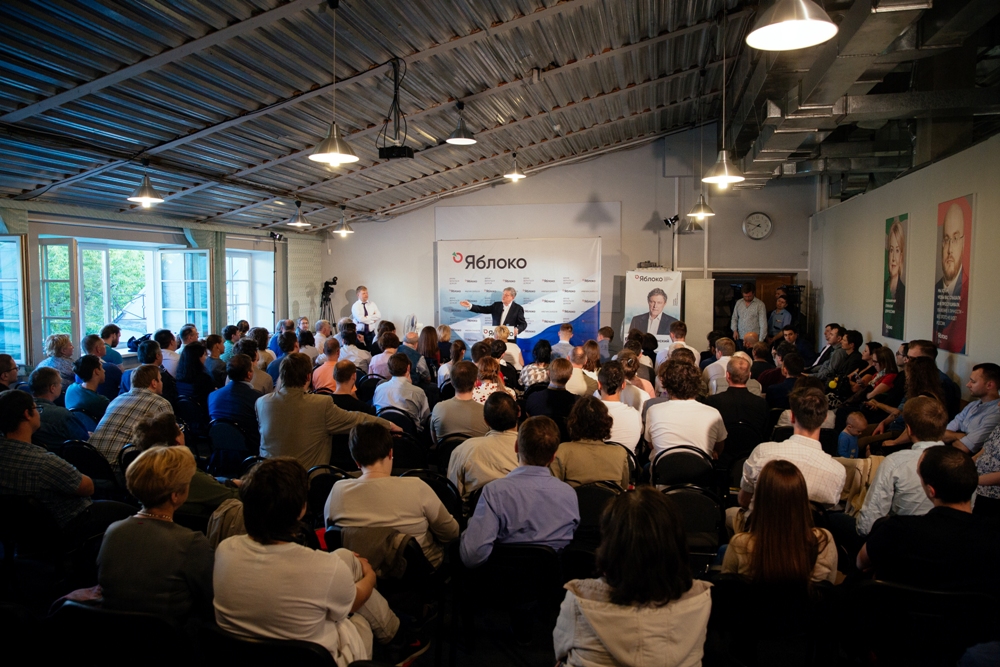 The new Liberal Manifesto was adopted by Liberal International, a political international federation of liberal political parties. Yabloko is a full member of the organisation.
The event will be opened by Emilia Slabunova, Yabloko Chair, and Emil Kirjas, Secretary General of Liberal International.
The Liberal Manifesto 2017 will be launched by Grigory Yavlinsky, Chair of Yabloko's Federal Political Committee, and Karl-Heinz Paqué, LI Vice President. Juli Minoves-Triquell, LI President, Hans van Baalen, President of the ALDE, Astrid Thors, the High Commissioner on National Minorities of the OSCE (2013-2016), MEP (1996-2004) will deliver a video address to the participants of the event.
Vladimir Lukin, one of Yabloko founders, member of the Federation Council, Evgeny Gontmakher, Board Member of the RAS Institute of World Economy and International Relations, the Russian Academy of Sciences, Boris Makarenko, a political scientist as well as other experts are also expected to address the audience.
Follow the link to see the programme of the event.
Free microphone will be available in the end of the discussion.
Grigory Yavlinsky actively participated in the development of the document. He was elected LI Vice President of Honour in May 2017.
Liberal International was founded in 1947 to strengthen liberal protection from totalitarianism and communism. The founding "Oxford Manifesto" (1947) is widely considered as one of the most important political documents of the 20th century. It has since become the pre-eminent network for promoting liberalism, individual freedom, human rights, the rule of law, tolerance, equality of opportunity, social justice, free trade and a market economy.
Yabloko has been member of Liberal International since 1998 and participates in the development of joint liberal answers on the key issues of the international politics and facilitates the spread of objective information on Russia.
Press accreditation is available via +7(495) 780-30-19 or press@mosyabloko.ru. The accreditation will be closed on October 13th, 15:00
The event begins at 12:00.
Address: Pyatnitskaya 31, bldg 2, 4th floor (metro stations Novokuznetskaya or Tretyakovskaya).
Posted: October 12th, 2017 under YABLOKO and the International Liberal Family.