Leader of the ALDE-PACE Group visits YABLOKO
Press Release, 16.07.2014
Newly elected head of the ALDE Group in the Parliamentary Assembly of the Council of Europe Jordi Xuclà paid a visit to YABLOKO on July 14. He was greeted by YABLOKO Chairman Sergei Mitrokhin, Secretary of YABLOKO Political Committee Galina Mikhaleva and YABLOKO International Secretary Olga Radayeva.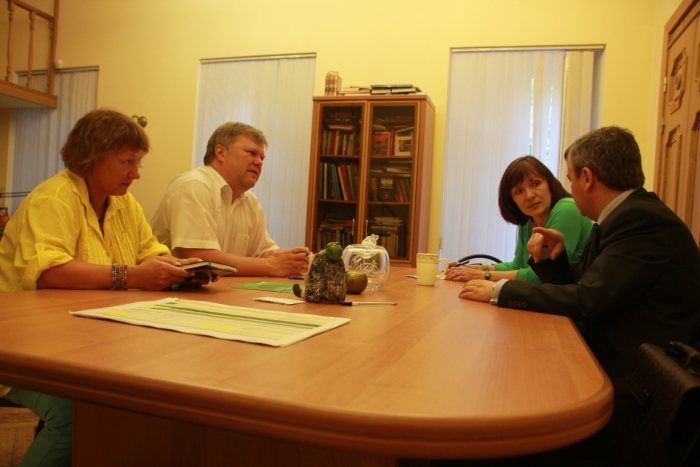 YABLOKO leader told the guest about preparation of the YABLOKO party for the regional elections focusing on the elections to the Moscow City Duma.
Jordi Xuclà who also represents the liberal party of Catalonia, spoke about the situation in Catalonia on the threshold of the referendum on the status of Catalonia which should take place on November 9. "At the moment 80 per cent of the parliamentarians of Catalonia support the referendum", said the politician. "As a lawyer I've been working on the solution of the problem with the status of Catalonia within Spain for 15 years but, unfortunately, the authorities of Spain didn't pay attention to my recommendations and now the situation has gone too far, the result of the referendum is unpredictable", he said.
The parties agreed on further cooperation within the ALDE party including preparation for a conference on liberal values which will take place in autumn.
YABLOKO has been member of the ALDE party since 2006. The ALDE party is represented in the PACE and the European Parliament by its groups.
Posted: July 17th, 2014 under The ALDE party.