Genocide of the Russian culture
Press release, 18.01.2015
On January 17 an excavator knocked down the tenement Privalov's house, the place where Sergei Yesenin had presented his poems to the public for the first time. The editorial office of Mlechny put [Milky way] magazine was situated there in 1913-1916. The Privalov's houses complex was also an example of the Moscow modern architect style.
The demolition started despite the fact that at the moment these buildings are pending applications for cultural heritage site and by law should be protected by the state.
At the briefing the developer announced that he had received a letter from the Ministry of Culture which said that building was of no cultural and historic value therefore the company obtained the demolition order.
The activists of YABLOKO and Arkhnadzor [public movement for cultural heritage protection] conducted the collection of signature to save the historic buildings and conducted a series of one-person picketing.
"We tried to get to the yard of the houses but the police didn't let us do it. A barbed wire was situated on the gates. The local municipal deputy wasn't allowed to get in as well. A thick cloud of dust made it clear that the demolition was taking place at stepped-up tempo", explained YABLOKO leader Sergei Mitrokhin.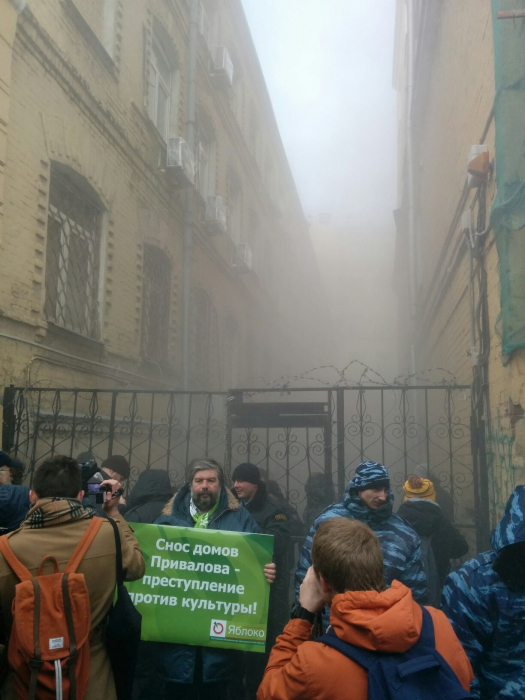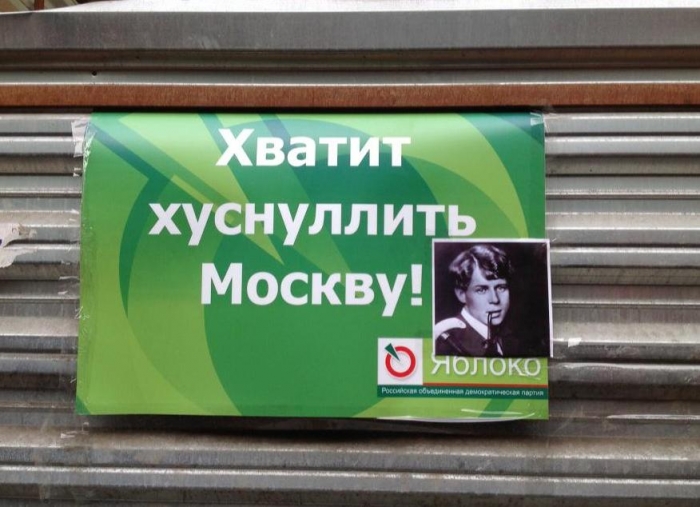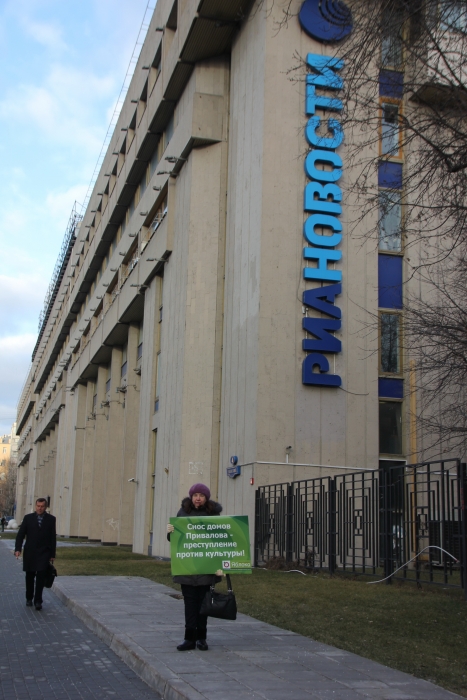 Posted: January 19th, 2015 under YABLOKO against Corruption.