Environmental scientist Alexei Yablokov dies
Condolences, 10.01.2017
Alexei Yablokov, leader of YABLOKO's Green Russia faction, an outstanding scientist, Associate member of the Russian Academy of Science, founder of Greenpeace USSR, has died following a serious and extended illness this evening.
Emilia Slabunova, YABLOKO Chair:
We express our sincere condolences to Alexei Yablokov's family, friends and colleagues. He was a prominent environmentalist, an outstanding scientist. Many years ago he joined our party considering that it is our programme, that they are our fellow party members who would be able to turn his ides on protection of the environment into reality. We have always appreciated the fact that such a person considered us as his colleagues and associates. All the party deferred to his opinion, his point of view has always been important to us. We mourn together with all the people who grieve over the death of Alexei Yablokov. May his memory live forever!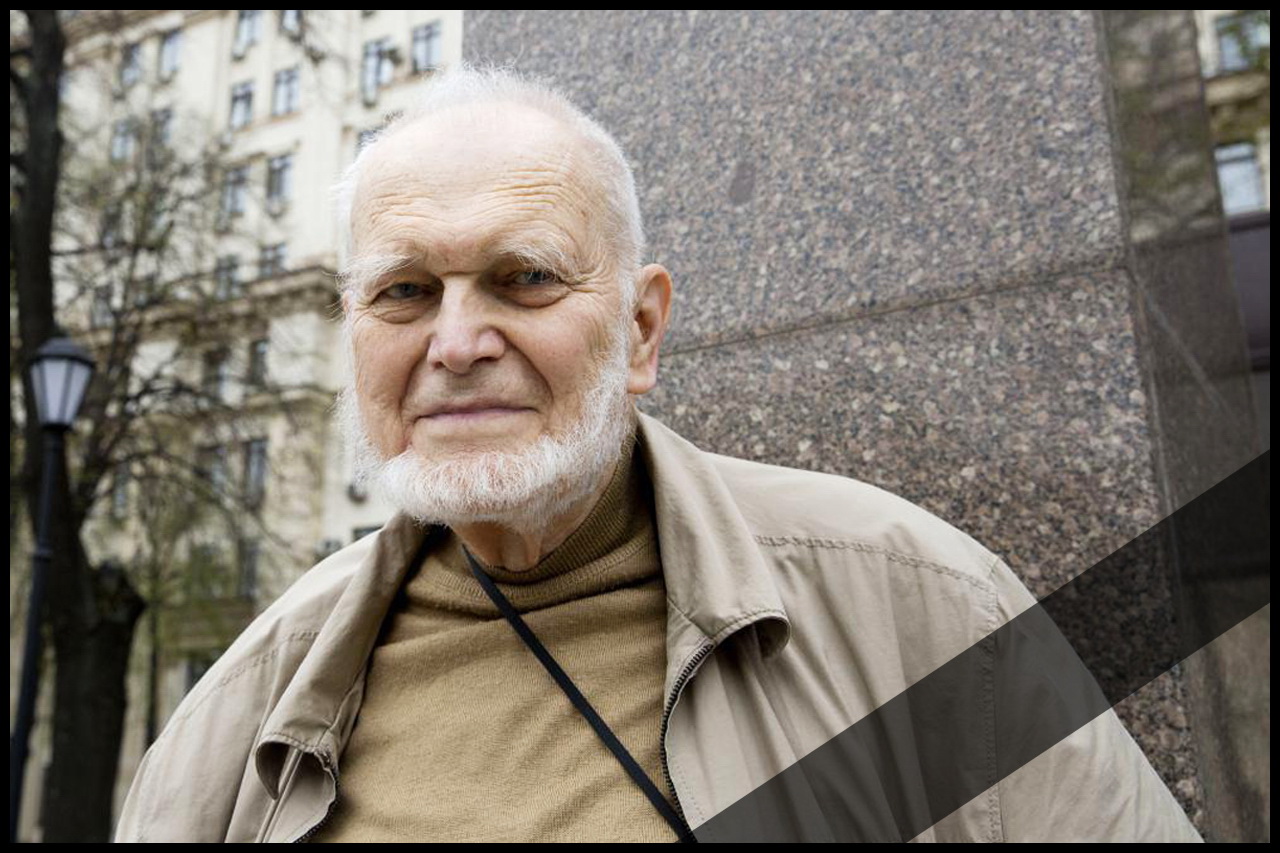 Grigory Yavlinsky, Chair of YABLOKO's Federal Political Committee:
Russia's prominent life scientist, political, state and public figure Alexei Yablokov was extremely devoted to environmental protection in Russia. Unquenchable and active participation in practical politics was a remarkable and outstanding feature of A.V. Yablokov, the Associate Member of the Russian Academy of Sciences. He realised that the political fight for the future of Russia and its nature was extremely important like nobody else.
He was the person whose unquestionable reputation not only in terms of environmental protection but in terms of protection of people, their rights to a decent life, gives us grounds to call him the conscience of people.
Alexei Yablokov was modest, always open to people, ready for a conversation. He was the very Russian intellectual whom we can be proud of, the number of such people is growing smaller. We worked together for many years, he headed the Green Russia faction, for many years he had been member of YABLOKO's Federal Political Committee.
The fact that Alexei Yablokov considered our party as the force which can protect both people and the environment of Russia was of great significance to all of us.
May Alexei Yablokov's memory never be forgotten!
He will always be with us.
Condolences on behalf of YABLOKO's Political Committee members:
The Federal Political Committee members of the Russian United Democratic Party YABLOKO deeply mourn over the death of an outstanding scientist, Associate Member of the Russian Academy of Sciences, internationally renowned environmentalist, our great colleague Alexei Yablokov.
It is a grievous loss for Russia, the scientific world and our party, of course.
We express our cordial condolences to Dilbar Klado, the spouse of Alexei Yablokov, and his next of kin.
Grigory Yavlinsky
Emilia Slabunova
Alexei Arbatov
Mikhail Amosov
Igor Artemyev
Valery Borschev
Evgeny Bunimovich
Boris Vishnevsky
Elena Dubrovina
Sergei Ivanenko
Sergei Kovalyev
Boris Misnik
Sergei Mitrokhin
Victor Sheinis
Lev Shlosberg
Liberal International
Alexei Yablokov was born on October 3, 1933. After graduation from university he went to science. He was Doctor of Biological Sciences, professor, Associate Member of the Academy of Sciences of the USSR and Russia. Alexei Yabloko's research relates to marine mammal biology, population and evolutionary biology and environment.
In 1988-1991 he founded and headed Greenpeace USSR. In 1992-1993 he was Chairman of the presidential Council for Environmental Policy. In 2005 he was elected Chairman of the Union of Greens of Russia political party (Green Russia), after the party joined YABLOKO [and became its faction] he was elected member of the Political Committee and head of the environmental faction of YABLOKO.
Alexei Yablokov worked until his last days. One of his last texts was a statement devoted to "The Year of Environment" which is to be held in Russia in 2017. In his statement Alexei Yablokov listed the measures that should be taken by the officials in order to solve the environmental problems of the country not in words but in deeds.
Posted: January 11th, 2017 under Environmental Policies, Без рубрики.