Emilia Slabunova on feminism and women's role in politics
Press release, 04.09.2016
On September 4, YABLOKO Chair Emilia Slabunova began her two days'visit to Perm. She attended a women's We-Fest festival and had a meeting with YABLOKO's candidates.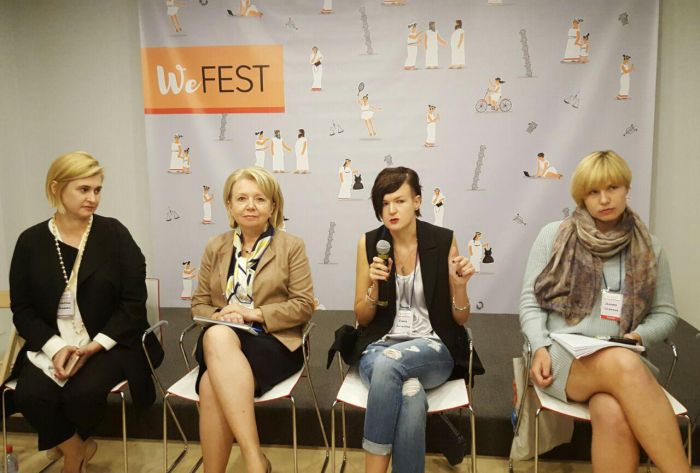 Speaking of feminism, YABLOKO leader touched the issue of women's public position. Women want to be involved in solving all the issues of public life, however, at the moment men determine the rules of the game and they are make all the major decisions, Slabunova said. This way, there are only 13 per cent of women in the present composition of the parliament.
As for violence, Emilia Slabunova stressed that it was a universal problem since it concerned not only women but children and senior citizens as well. The reason for such a situation is that "relations from the position of strength are considered as a norm in the men's society".
According to Emilia Slabunova, it is time to dilute this men's style with women's style in politics since women "are oriented towards peace and consent". The situation will start changing when women guided by non-violence policy, which is typical of them, enter politics.
"We are the only big party in Russia which has a woman as a Chairperson and a gender faction. The 21 century is the century of communications and a dialogue, a woman is the one who can bring them into politics," Slabunova claims.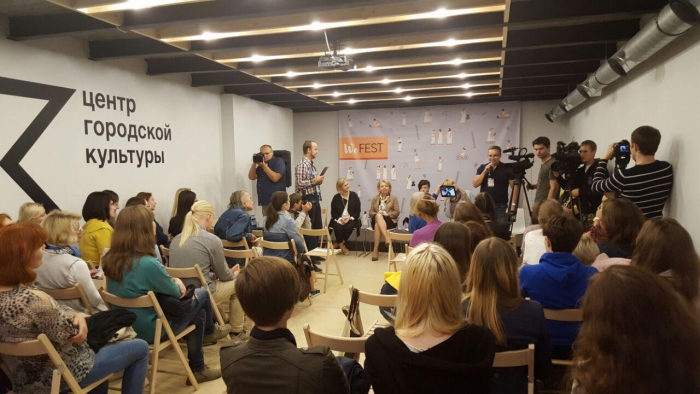 Discussing women's role in politics, YABLOKO leader stressed that it was dangerous to be involved in politics for women, especially as opposition. The government is using all possible means to fight the dissidents. She spoke about the situation in the Republic of Karelia where the regional government fabricated criminal cases against 8 women-activists of YABLOKO.
There will be more women in politics when law enforcement will not be used to fight opposition, Emilia Slabunova claims.
She also said that the current government was not interested in professionals and could be characterized by a notion "a plague of barbarians" introduced by scholar Alexander Asmolov. "These are the people who cannot cope with the difficulties of the real world, they cannot make adequate management decisions, therefore they demonstrate juvenile social hysteria," Slabunova characterized today's officials.
Emilia Slabunova supported the establishment of quotas for women's participation in different governmental bodies as a temporary arrangement.
The aim of the festive is to extend the vision boundaries of women's role in today's world. Discussion, lectures, films, and consultations are on the programme. Psychologists, physicians, teachers, journalists, sexologists, obstetricians, fine art experts, and social activists are sharing there experience.
YABLOKO leader also had a meeting with the party candidates who are running in the elections of different levels.
Head of the regional department of the Federal Anty-Monopoly Service, Dmitry Makhonin, and Chair of the Perm branch of YABLOKO, Olga Kolokolova, head YABLOKO's regional group in the Perm Territory in the parliamentary election.
YABLOKO also nominated its candidates to the regional parliament and Perm city parliament as well.
Tomorrow Emilia Slabunova will give a lecture on Russian education at Perm State University and participate in a round table on the problems of orphans.
Posted: September 6th, 2016 under Elections, State Duma Elections, State Duma Elections 2016.