Emilia Slabunova arrived in St. Petersburg to support Yabloko's campaign for Russia's withdrawal from military conflicts
Press release, 15.07.2017
Yabloko Chair Emilia Slabunova arrived in St. Petersburg to support Yabloko's Time to Return Home anti-war campaign targeted at allocating federal budget funds to Russia's domestic development, not to foreign policy ambitions and adventures. Collection of signatures for Russia's withdrawal from the war in Syria was launched in different cities of Russia within the framework of Grigory Yavlinsky's presidential campaign.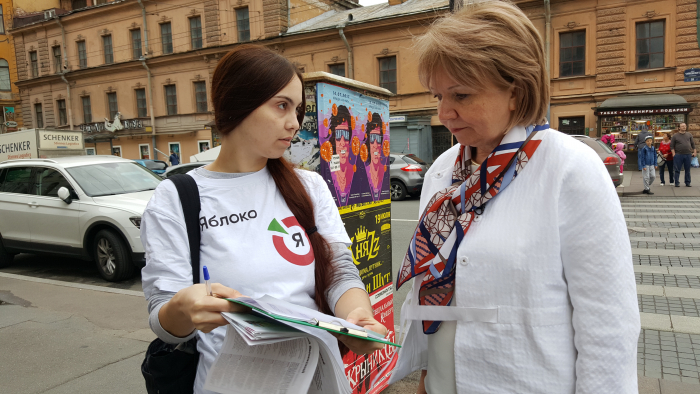 On 14 July, Emilia Slabunova participated in a series of one-person pickets. According to Yabloko activists, who were collecting signatures for Russia's withdrawal from the war in Syria, the residents actively supported the campaign.
Yabloko claims that Russia has already spent 99.5 billion roubles on the military operation in Syria. "We need this money so much to equip our cities, towns and villages with modern services and utilities. This money could have sufficed to raise the financing of state universities by 9.5 times, to build 452 kindergartens for 200 children each and cure 366,000 cancer patients," Emilia Slabunova noted.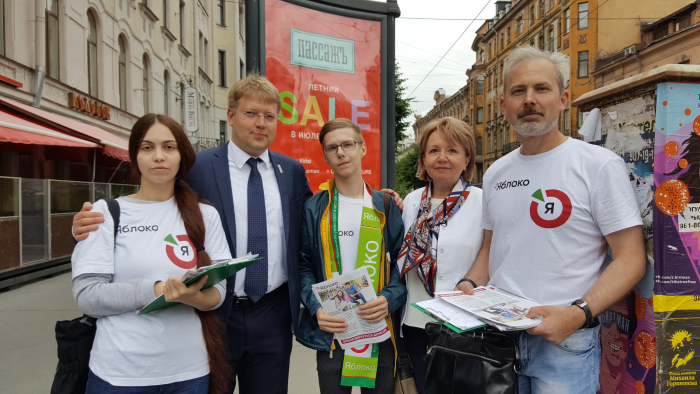 These funds could have been allocated to do a lot of things in St. Petersburg. For instance, to resettle all the residents of shared apartments – all this for 60 billion roubles. 2200 apartment blocks could have been fully repaired for 50 billion roubles. This money would have been enough to build schools to obviate the need for additional places within five years, Yabloko leader says.
If we consider the budget losses in general, nearly every region of the country lost over a billion roubles. Such expenses at the time when the number of those living below the poverty threshold increased by 2 million 200 thousand people in a year and the total number exceeded 20 million people is "treachery of the people of our country", Slabunova claims.
"We call everyone to join the campaign so that the federal budget funds should be used for Russia's domestic development and the benefit of our citizens," Yabloko Chair says.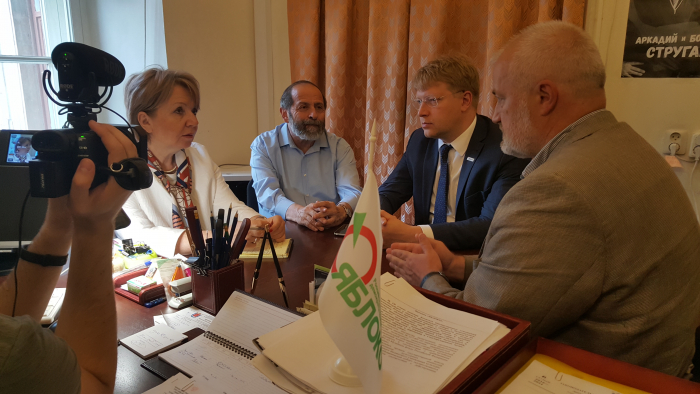 Emilia Slabunova also had a meeting with deputies of Yabloko's faction in St. Petersburg Legislative Assembly Mikhail Amosov and Boris Vishnevsky. They discussed the current activity of Yabloko's faction and their plans for the future.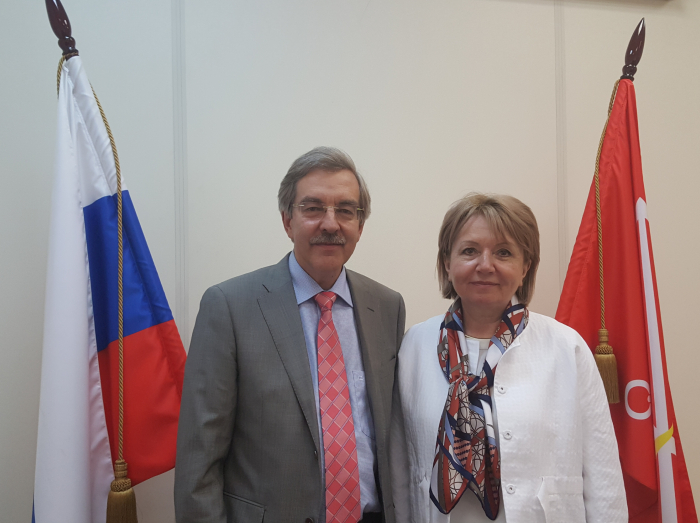 Emilia Slabunova discussed human rights issues with St. Petersburg Humans Rights Commissioner Alexander Shishlov.
Yabloko Chair also had a meeting with the activists of the regional party branch.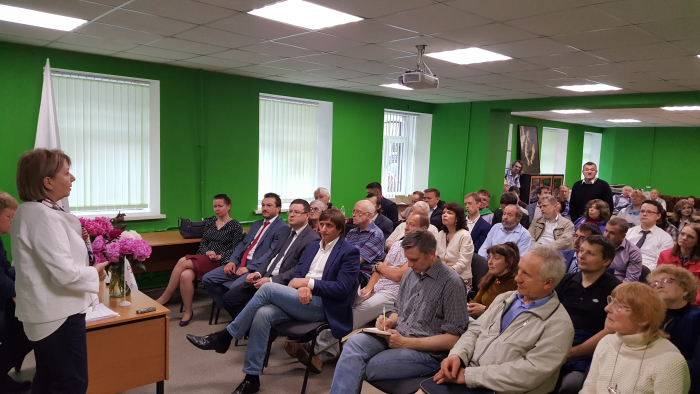 Yabloko launches collection of signatures in 40 regions of Russia, so that Russia's federal budget funds are spent on Russia's domestic development, rather than on foreign policy ambitions and adventures, including the war in Syria.
Posted: July 17th, 2017 under Presidential elections 2018, War in Syria.