Dmitry Gudkov obtained 30 thousand signatures for installation of a memorial plaque to Boris Nemtsov
Press release based on the article by Radio Liberty, 13.09.2016
YABLOKO parliamentary candidate Dmitry Gudkov and journalist Timofey Dzyadko brought 30 thousand signatures for installation of a memorial plaque to Boris Nemtsov on Moscow's Bolshoi Moskvoretsky Bridge, where he was murdered, to Moscow City Hall.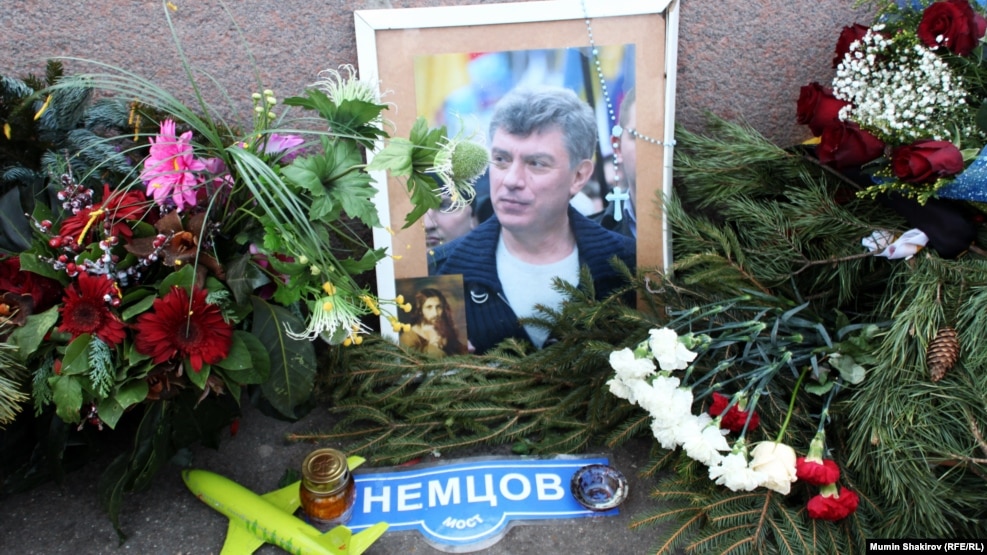 Gudkov wrote on his Facebook page that the government had taken much effort to prevent the installation of the plaque but it would be difficult for them to do so during the election campaign. According to the parliamentary candidate, the supporters of the late opposition politician struggle for installation of the plaque not only to commemorate Boris Nemtsov but to remember that murders must be investigated.
The 70 x 50 centimeter stone plaque will contain the following inscription: "In eternal memory of Boris Nemtsov, who was murdered at this spot on February 27, 2015."
Posted: September 15th, 2016 under Elections, Human Rights, Murder of Boris Nemtsov, State Duma Elections 2016.