Conference of the Novgorod branch of Yabloko nominated Anna Cherepanova candidate to the post of Governor of the Novgorod Region
Press release, 22.06.2017
On 21 June, the conference of the Novgorod branch of Yabloko nominated Chair of the regional party branch Anna Cherepanova candidate to the post of Governor of the Novgorod Region. All the twelve delegates supported her candidacy.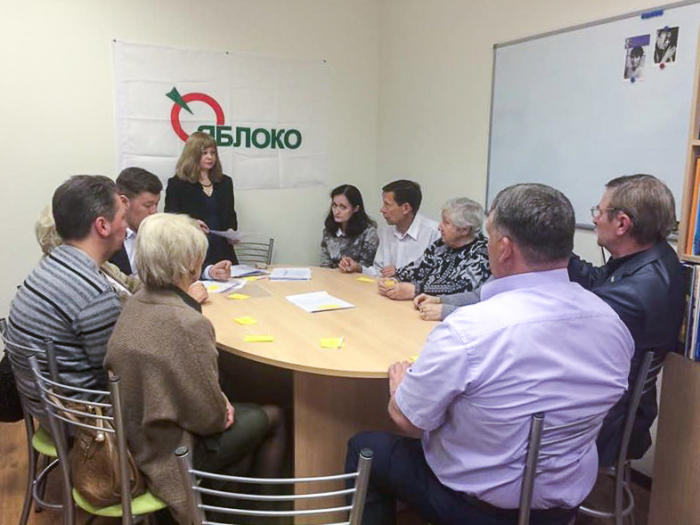 Anna Cherepanova thanked the delegates and told them about her forthcoming campaign:
"I am grateful for your trust and support. We are facing a difficult way to our voters, which lies through the municipal filter. We are already receiving alarming information from municipal deputies that the Government of the Novgorod Region gave them orders to put their signatures only in support of candidates nominated by [the four parliamentary parties] United Russia, Just Russia, LDPR, the Communist Party and [a spoiler party] Patriots of Russia. It means that it will be very difficult to overcome the filter. But we have a programme and voter who share it, and they have the right to see a Yabloko's candidate in the voting paper," she said.
The conference also adopted a statement on the inadmissibility of putting pressure on the municipal deputies during the collection of signatures in support of candidates for Governor of the region.
Yabloko claims that the municipal filter is used to prevent opposition candidates form running in the race. At least 10 per cent of municipal deputies in the region must put their signatures in support of a candidate so that he or she can be registered as a candidate.
Posted: June 22nd, 2017 under Gubernatorial Elections.