Another Yabloko's candidate for municipal deputy attacked
Press release, 11.08.2017
On 10th August, Alexandra Parushina, the incumbent municipal deputy of the Khamovniki district, Moscow, was beaten and pushed into a ditch by unidentified persons. The deputy was taken to a hospital and diagnosed with brain concussion.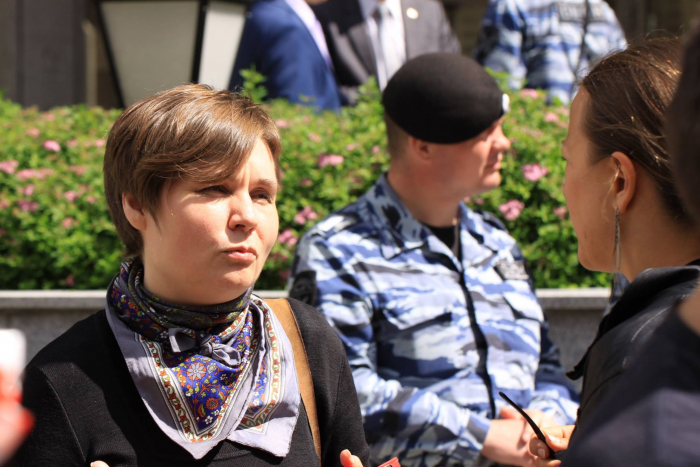 Workmen are laying utility lines for the Sadovye Kvartaly luxury apartment complex at Number 13 2nd Frunzenskaya Ul., the Khamovniki district, destroying the green space along the road. The works are taking place without any permission. The Union of the Administrative and technical inspections has recently lifted the construction works order. However, the developers continue to lay the utility lines destroying the roots of the nearby trees. The trees will die, and it will be impossible to plant the new ones.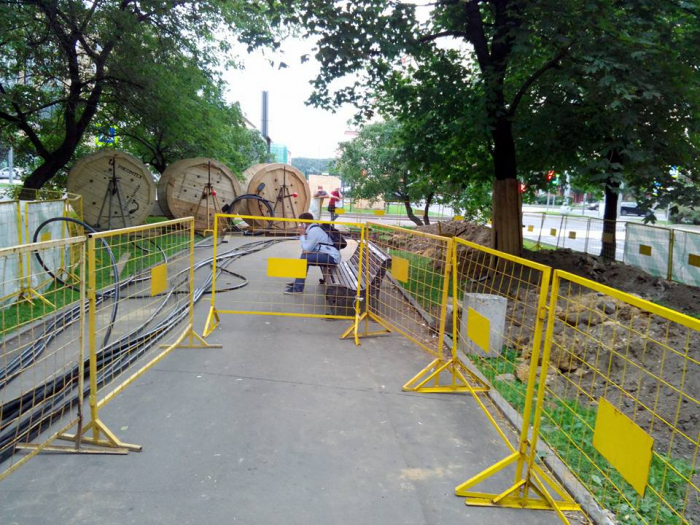 The deputy tried to rebuke the workmen of the Teplotsentrstroi company, however, they ignored her. Then Alexandra Parushina took the cable to block the illegal construction works. And the workmen dragged her through the trench. As a result, her arm was injured and she got a concussion of the brain.
"I have sharp headaches, my head is swimming, I was diagnosed with the brain concussion. This is violence against people and destruction of the human dignity. But the main thing is that they carry on with the works without any permission. They only have an order for the city improvement. This is complete outrage," Alexandra Parushina said.
She also said that she might have to arrive at the scene again. Chair of the Moscow branch of Yabloko Sergei Mitrokhin has arrived at the place.
On 8th August, Georgy Malets, Yabloko's candidate for municipal deputy in the Orekhovo-Borisovo district, Moscow, was attacked. He rebuked young men who were driving a car on the pavement. The three young man attacked him and broke his nose.
On the night of 4 August, unidentified persons attacked the house, where the deputy of the Pustoshkinsky district assembly, the Pskov Region, and Chair of the local Yabloko branch Svetlana Vasilkova lives.
Posted: August 11th, 2017 under Human Rights, Local and Municipal Elections 2017.