Alexander Gnezdilov participated in a discussion on the USA presidential election
Press release, 15.12.2016
On December 15, YABLOKO Deputy Chair Alexander Gnezdilov participated in a discussion on the USA presidential election. The discussion was moderated by journalist Vladimir Pozner.


Alexander Gnezdilov, who since April claimed that the probability of Donald Trump's victory was high, noted that the Republican candidate had a clear message.
"In their turn, Hillary Clinton's political strategists made a number of mistakes, for instance, they addressed a large number of social groups individually with targeted, uncoordinated messages. They also made a mistake by making a political neophyte out of Trump, by exposing him as an inexperienced and uninformed candidate.  Under the circumstances when the voters in the states with declining industry (the so called Rust Belt) are protesting against the elite this [tactics] on the contrary played right into Trump's hands enabling a hereditary rich man, who is deeply incorporated into the American elite, to make him out to be a fighter against the establishment and big business," YABLOKO Deputy Chair noted.
As a result, Trump won three key states by a narrow margin (11 thousand votes in Michigan, 54 thousand votes in Pennsylvania, and 23 thousand votes in Wisconsin).
"If 45 thousand people living in these states had voted in a different way, Hillary Clinton would have been elected President of the USA. Now Trump is forming the government out of those very representatives of large companies and billionaires from Wall Street. However, during the campaign he angrily accused Clinton of having ties to these people," Gnezdilov said.
About 250 people were present at the discussion.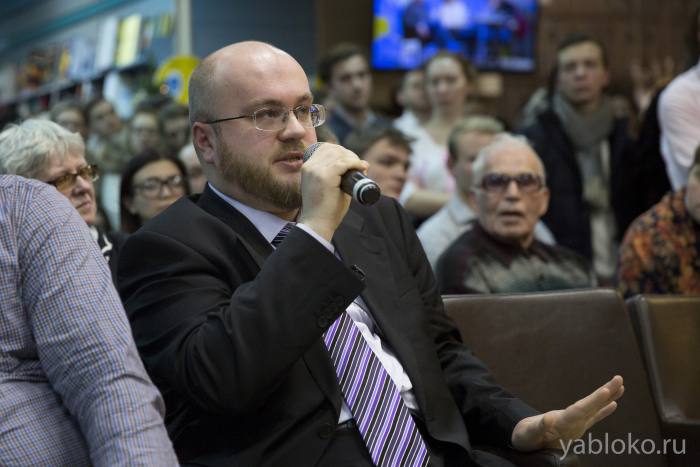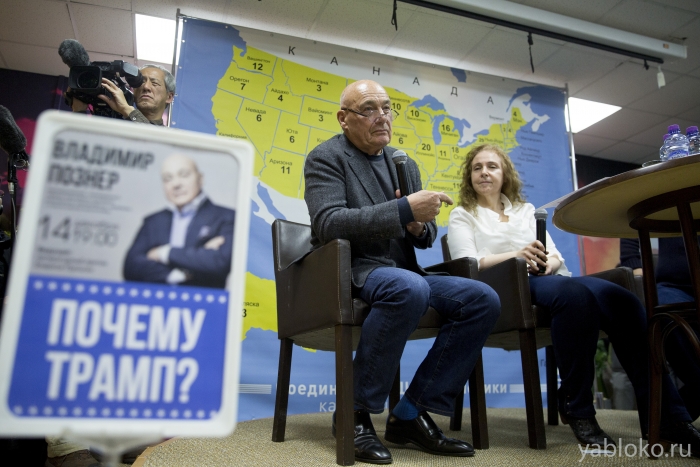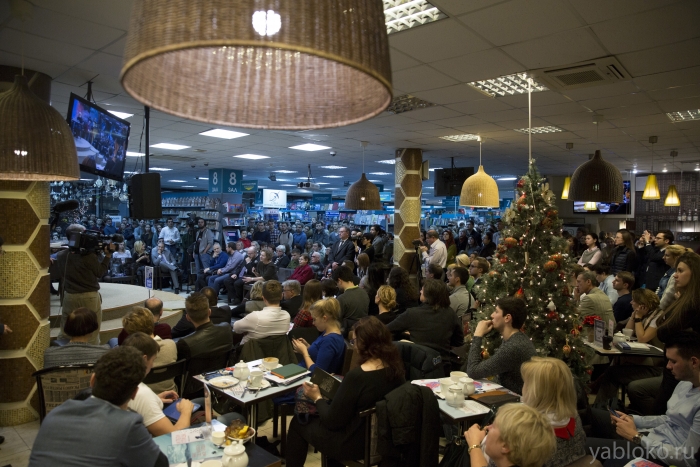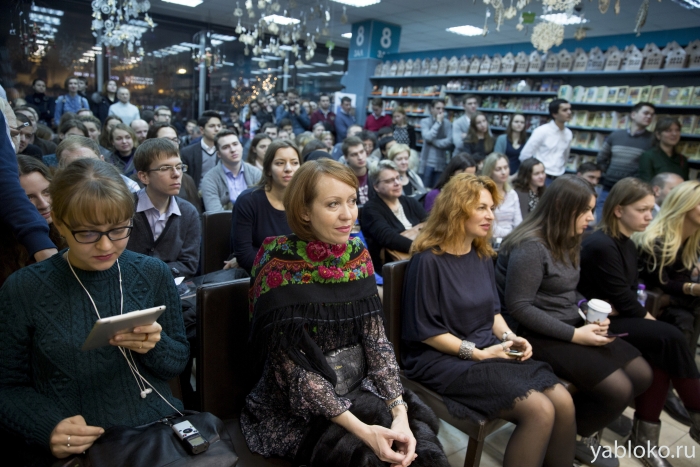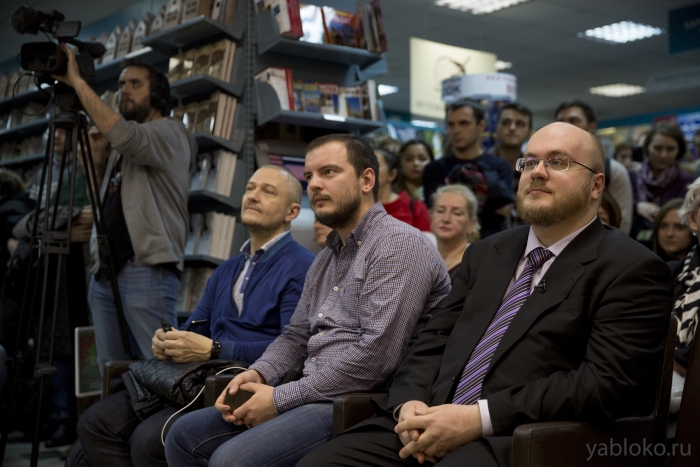 Posted: December 16th, 2016 under Foreign policy, Russia-US Relations.