A family car of a municipal deputy from Yabloko attacked for the second time
Press Release, 8.10.2018
On the night of 4 to 5 October, unidentified persons punctured the tires in the car of the son of Irina Kopkina, Yabloko's municipal deputy in the Moscow district of Strogino. This has become the second attack on the car of the family of the deputy for the past few months. Kopkina associates the incident with her activities as a municipal deputy.
The car was parked at the entrance of the apartment block where the family of the deputy lives. The car was in sight of the surveillance camera.
On Friday morning, the deputy applied to police, but as of Sunday evening, the police officer did nothing, in particular, did not examine the recording from the surveillance cameras. In response to Kopkina's calls, the policeman refers to his being busy with "paperwork".
However, the recordings from the surveillance cameras are kept on the server for five days only, after which they are erased. Irina Kopkina appealed to the call center of the Information Technology Department of Moscow with a request not to delete the video for a month, so that the police could not refuse her to open a criminal case because the attacker could not be identified.
Kopkina connects the incident with her activities in the district as a municipal deputy, in particular, with the protection of the Moskvoretsky park from cutting and revealing fraud with the payment for utilities in apartment buildings of the district. She does not know who exactly could be the customer and the perpetrator of the crime.
In summer, the car of the Kopkina family was already attacked. At night, unidentified persons broke the windshield of the car. Then the car was parked far from the surveillance cameras, and the deputy did not go to the police, writing off the incident to the actions of hooligans. Now Kopkina has no doubt that this was the first time they wanted to intimidate her.
The Yabloko party will provide Irina Kopkina a lawyer and intends to seek that the police open a criminal case and punishes the perpetrators.
Irina Kopkina heads the Public Reception of the central office of the Yabloko party and is a member of the regional council of the Moscow branch of Yabloko. From September 2017 she has been deputy of the municipal assembly of the Moscow district of Strogino.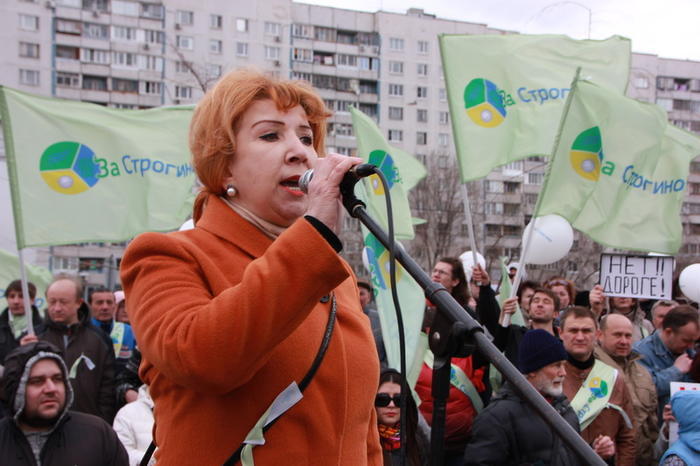 Posted: October 9th, 2018 under Human Rights.