A discussion on recovering referendums in Moscow took place in YABLOKO election campaign headquarters
Press release, 06.09.2016
The use of referendums to solve the issues of public importance in Moscow has become a major topic of YABLOKO election campaign in the capital of Russia. At the moment the officials make any decisions concerning the urban development of Moscow without regard to the opinion of the residents. A discussion on recovering referendums in Moscow took place in YABLOKO election campaign headquarters on September 5.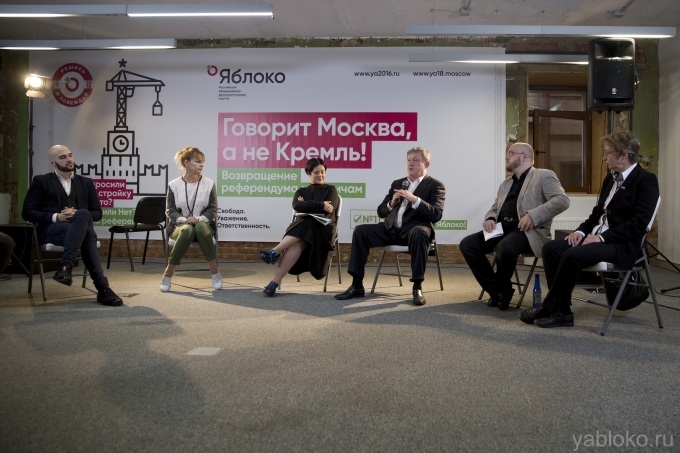 Journalist Anna Mongait, who moderated the discussion, reminded of the costs which the Muscovites incurred due to urban improvement of Moscow last summer: traffic standstill, shop and restaurants bankruptcy as well as problems with storm water drain.
"The worst thing is that [the officials] do not ask our opinion [on the development of the city]," she said.
According to Grigory Yavlinsky, the role of Muscovites in decision-making was eliminated totally. "Moscow City Parliament as a legislative body which does not exist – nobody knows anything about its activity, it has no influence, local self government has not rights. A small group of people makes decisions on any issue," YABLOKO founder stressed.
The main slogan of the party at this election is "Respect for a person". "You can design many programmes but they will not work since nine out of ten people believe in nothing, since for generations they could see nothing done for them in person," Yavlinsky said.
According to the politician, "a referendum is not the main aim but it is an important instrument".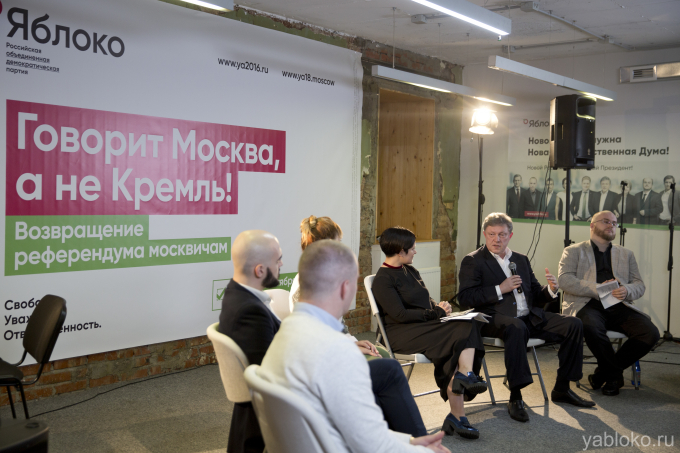 YABLOKO Deputy Chair Alexander Gnezdilov launched the draft law on referendums and compared the model of urban development of Moscow with the one of the majority of western cities.
"In the first place, a modern European city means space which people create themselves. Sometimes they coordinate their actions (for instance, at a referendum), sometimes the development is spontaneous due to the freedom of artistic creativity. But our [officials] unify street signs, for example, they make restaurant owner change their signs," Gnezdilov explained.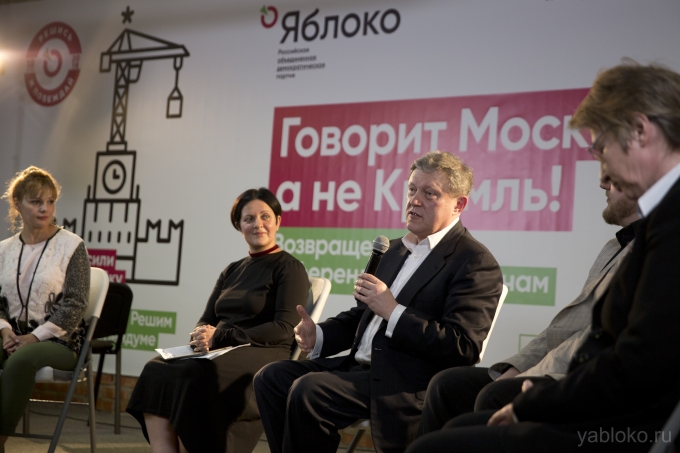 Posted: September 7th, 2016 under Elections, State Duma Elections, State Duma Elections 2016.